In Malaysia, RM900 is the average expenditure per Malaysian during Ramadan & Raya. With 19.5 Million Muslims in Malaysia, Ramadan is the largest celebrated festival in Malaysia. According to a survey run by iMoney, 96% of Malaysian who earn RM3,500 and below spend their Ramadan budget on food & groceries despite having less meal a day.
Ramadan buffet equals lucrative profit
Assuming your profit margin is RM10/pax, here's how much you can earn depending on the number of guests you are serving:
| | | |
| --- | --- | --- |
| Number of Guests | Profit Per Day | Profit Per Month |
| 50 | RM500 | RM15,000 |
| 100 | RM1000 | RM30,000 |
| 500 | RM5000 | RM150,000 |
| 1,500 | RM15,000 | RM450,000 |
It's no secret that restaurants earn tens of thousands of Ringgit during Ramadan buffet. Although we agree it's tiring to cook up a feast during puasa month but we cannot stress enough that the profit you will be earning is certainly rewarding.
First, design your menu
Now that you had decided to start organizing your own Ramadan buffet, it's time to sit down and design your own Ramadan buffet menu. A typical Ramadan buffet will consists of appetizer, fruits, Malay cuisine, soup, dessert & drinks. Here are some of the common Ramadan buffet menu items:
Ayam Rendang
Assorted Satay
Rojak Buah
Sup Tulang
Ice Kacang
Click here to download our "100 items you can serve during Ramadan buffet" [PDF]
Second, set your pricing
To properly set your pricing you will need to start by calculating all your cost. Write down how much you plan to spend on manpower, food cost, marketing and operation. After that select one of the pricing strategy below:
Cost-plus pricing: Simply markup how much you want to earn from your cost. For example your cost is RM15 and your targeted profit is RM10. The price you should charge will be RM25
Competitive pricing: Refer to other competitor and set a pricing similar to what they are charging
Penetration pricing: Setting a low price and slowly raise the price after gaining popularity.
Third, getting your restaurant ready
Having a buffet line is different from how you usually run your restaurant. Begin by making sure you have all the equipments needed to keep your food warm during serving. You can always start small by getting some chaffing dish to kick start your Ramadan buffet. Make your buffet line looks nicer by buying some flower vase and artificial flowers to display on the buffet line.
Tips:

When designing the layout of buffet line, always put cheaper and more filling items at the beginning of the buffet line. Therefore by the time they walk to the end of the buffet line their plate is already full.
Fourth, Marketing, Marketing, Marketing
People will only come to your Ramadan buffet if they know about it. It's important to do everything you can to attract guests to come to your Ramadan buffet. Here are some of the tips for your marketing campaign:
Take great pictures of your buffet line and post it online
Run Facebook & Instagram ads to build brand awareness
Print out banners and place it at your restaurant
Place flyers at your cashier area
Advertise on local newspaper / magazine
Organize some contest to draw public attention
Repost customer generated content
BONUS TIP: Managing Cash Flow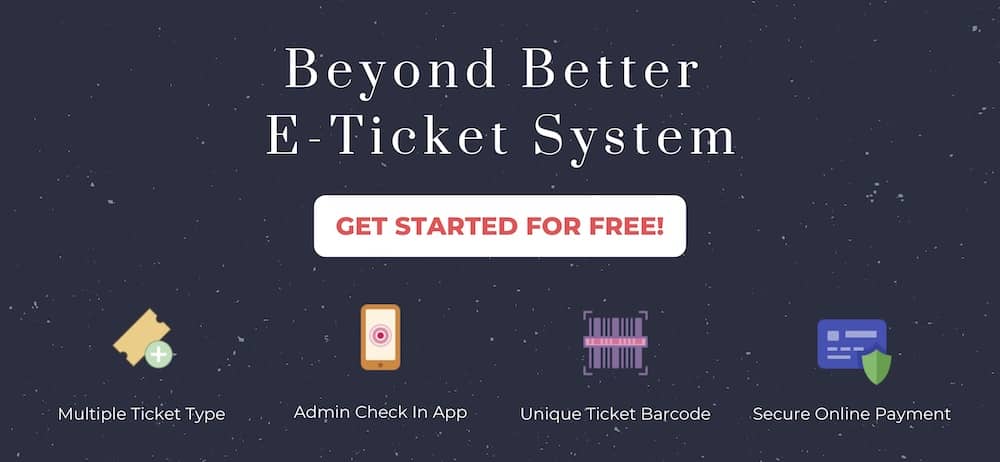 Selling your buffet voucher online is a great way to collect money from your customer before they even step foot on your restaurant. Using system like Beyond Better e-ticket solution helps ensure you will always have a positive cash flow. Click on the picture above to get started for free!
Final Step: Start earning money
As the day get closer for your Ramadan buffet, make sure you have all the ingredients ordered from your supplier. We wishes you happy money making and Selamat Hari Raya.